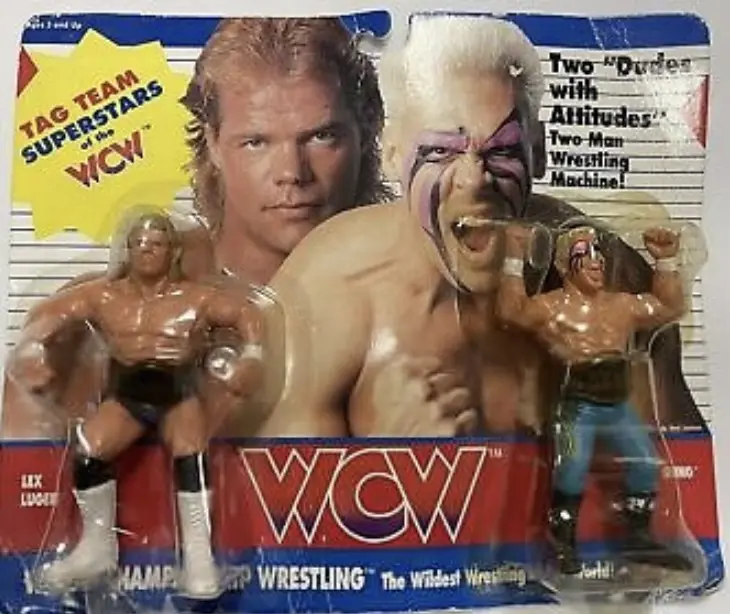 WCW Galoob - Series 1
Two Dudes with Attitudes. Two Man Wrestling Machine!
Accessory
Championship Belt
Total sales since February 2022
10 sales
How much is Two Dudes with Attitudes WCW Galoob worth?
Loose with accessory estimate
$20
Loose estimate (opened)
$16
Price last updated: 1 March 2023

How this data is calculated: each week retrofigure scans hundreds of completed online sales transactions and uses this sale data to calculate an estimated value of a collectible over time.
Sales price chart over time (without accessory) for Two Dudes with Attitudes
This chart is a visual representation of all of the sales that we have detected for the Two Dudes with Attitudes figure. Retrofigure uses this data to calculate a fair value for the collectible.
Sales price chart over time (with accessory) for Two Dudes with Attitudes