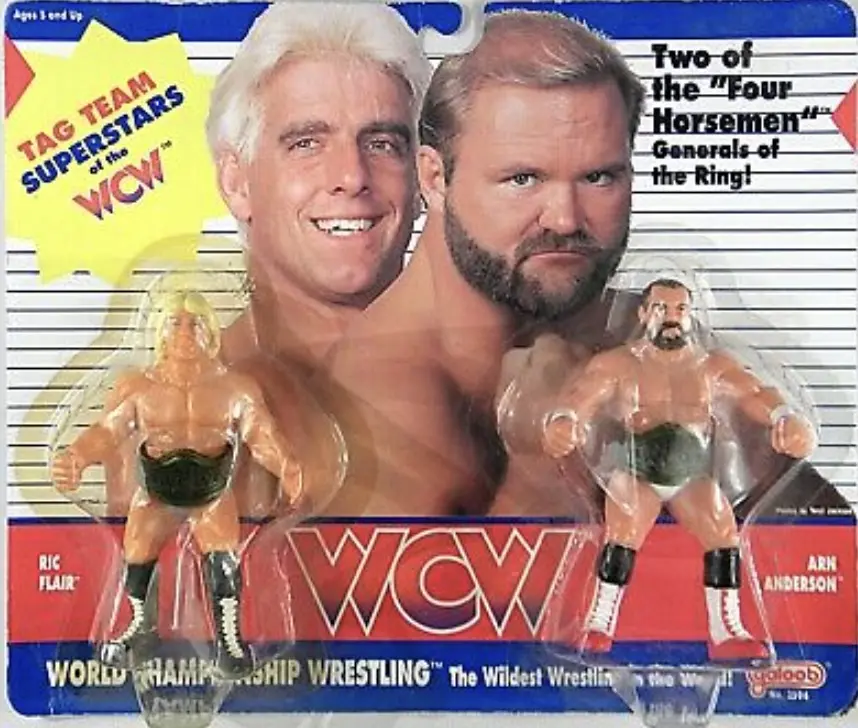 WCW Galoob - Series 2
Two of the Four Horsemen - Generals of the Ring!
Accessory
Championship Belt
Total sales since February 2022
3 sales
How much is Four Horsemen Red Trunks WCW Galoob worth?
Loose with accessory estimate
$26
Loose estimate (opened)
$31
Price last updated: 1 June 2023

Discover the methodology behind our data calculation: on a weekly basis, retrofigure diligently analyzes hundreds of finalized online sales transactions. By leveraging this valuable sale data, we precisely calculate the estimated value of collectibles as it evolves over time.
| | Date | Price | Accessory | State |
| --- | --- | --- | --- | --- |
Sales price chart over time (without accessory) for Four Horsemen Red Trunks
This chart is a visual representation of all of the sales that we have detected for the Four Horsemen Red Trunks figure. Retrofigure uses this data to calculate a fair value for the collectible.
Sales price chart over time (with accessory) for Four Horsemen Red Trunks