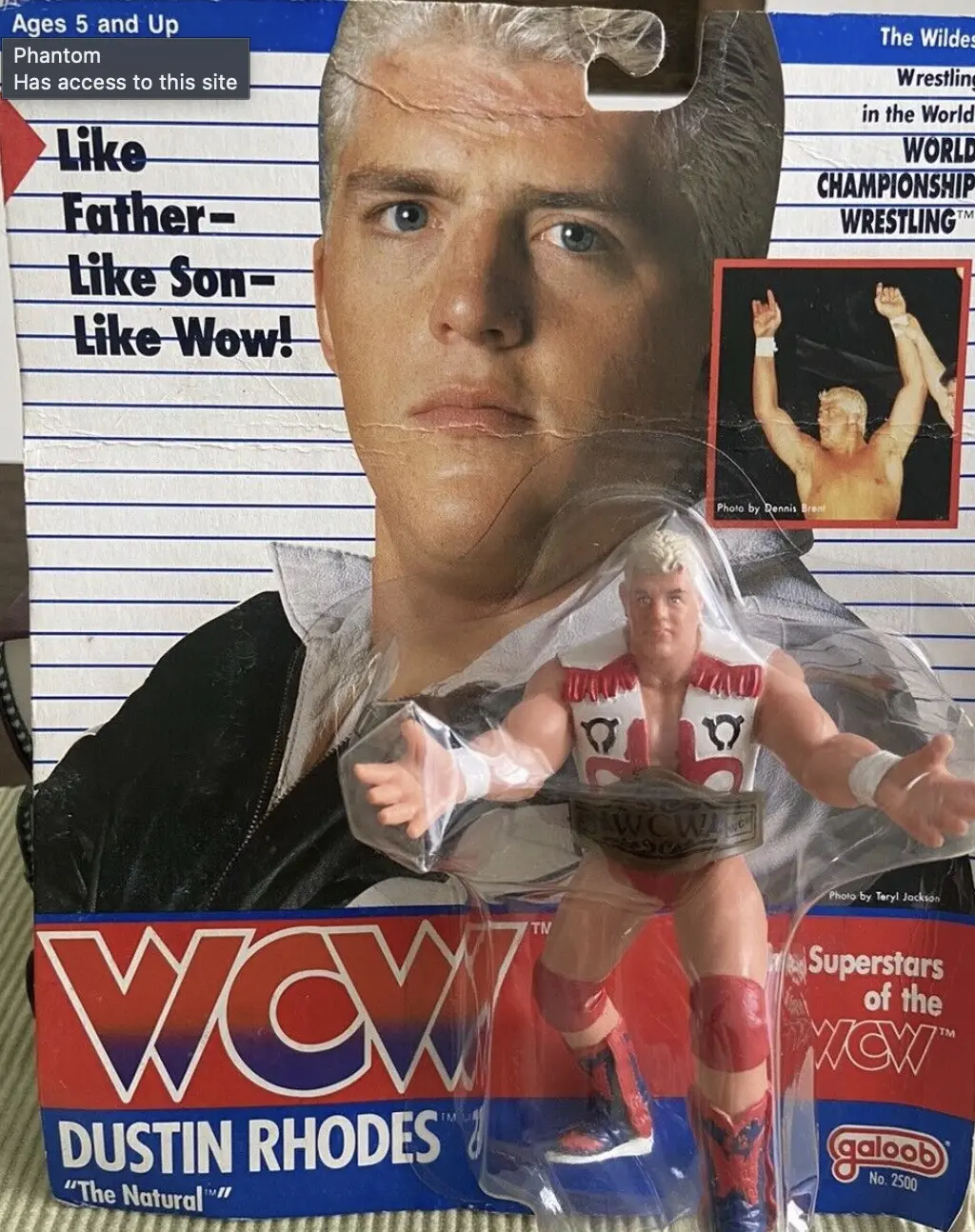 WCW Galoob - Series 2
Like Father Like Son - Like Wow!
Accessory
Championship Belt
Total sales since February 2022
33 sales
How much is Dustin Rhodes WCW Galoob worth?
Loose with accessory estimate
$109
Loose estimate (opened)
$89
Price last updated: 1 March 2023

How this data is calculated: each week retrofigure scans hundreds of completed online sales transactions and uses this sale data to calculate an estimated value of a collectible over time.
Sales price chart over time (without accessory) for Dustin Rhodes
This chart is a visual representation of all of the sales that we have detected for the Dustin Rhodes figure. Retrofigure uses this data to calculate a fair value for the collectible.
Sales price chart over time (with accessory) for Dustin Rhodes